CDBG-EAP:
Community Development Block Grant – Emergency Assistance Program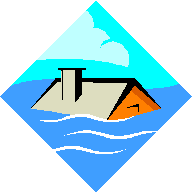 NHS of Southwest Wisconsin is contracted to administer the CDBG-EAP Program and are now
accepting applications for assistance.  Deadline for NHSSW to accept applications is March 31, 2018.
Richland County Home Owners who had damage to their home from the 2016 and after flooding, is the property owner's principle place of residence and property household  is at/or under 80% County Median Income, may be eligible for a grant to make needed repairs or reimburse for repairs already made or eligible insurance deductions.
July 6 2017 WRCO Radio Morning Show with Ron Fruit.  Ron Fruit-WRCO and Bill Reinke-NHS Executive Director discussed the available grant funds and assistance for homeowners in Richland County.
If your home was damaged as a result of the flooding that took place in Richland County, September 1, 2016 and after,  please give us a call for questions, an application or make an appointment to discuss the funding.
Only damage from the flood will be covered.
Land Contracts and Life Estates are eligible.
Assistance will be to the residents that are 80% of the County Median Income (CMI) and below.
No Credit check is done.
Grants are for replacement value of damage.
Reimbursement is allowed for eligible items based on paid receipts and other funding requirements.
Don't wait to apply! First come, first documented and bid, first to be served.
Click to Print:CDBG-EAP Brochure
Richland County was awarded CDBG-EAP Assistance to aid homeowners  that had damage to their homes as a result of the flooding that occurred September 1, 2016 and after.  NHS of Southwest Wisconsin is administering the grant and is the agency to contact for help.
Questions? Call: 608-647-4949, Ext. 307 or E-mail: violet@nhsrcwi.org