Neighborhood Housing Services of Southwest Wisconsin Recognized as a Green Organization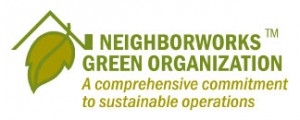 Neighborhood Housing Services of Southwest Wisconsin (NHSSW) has long recognized the need to be mindful of environmental impact.  In 2008, in recognition of our 25th anniversary, the NHSSW  Board of Directors passed a resolution with a commitment to "Go Green"  NHSSW is proud to announce they have been recognized for their excellence in sustainable business and housing practices by NeighborWorks America.  To date. 61 of the 240 network members have earned the NeighborWorks Green Organization designation, joining 11 others from the Midwest Region.
From healthy and sustainable new homes to energy efficient home rehabilitation efforts, from green strategies incorporated into counseling to awareness and education in our community building programs, NHS works hard to create a community built on conscientiousness.  Here are some of the efforts each line of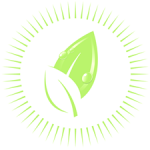 business has made to build upon our Go Green commitment.

NHS Offices: In 2012, NHS received a grant to create a healthier atmosphere in our workspaces.  We replaced the old worn-out flooring with both carpet and tile that are good for the environment inside and out!  We also appreciate the motto "Reduce, Reuse, Recycle" in that we have reduced our energy-usage, use many secondhand office items, and recycle to our best abilities.  We are mindful that, as "Neighbors Helping Neighbors," we must consider the impacts we have on the rivers and valleys around us.
Park Hotel Senior Citizen Apartments: in 2010, NHS took strides in creating a more energy efficient environment throughout the building.  We replaced the big things, like the boilers and water heaters, and we fixed some of the little things, like switching incandescent lights to CFLs, as well as purchasing air conditioning covers and faucet aerators for each apartment.
New Home Construction: With many of our new homes certified Wisconsin ENERGY STAR Home and Green Built, you'll be proud to say you own an NHS home!  All new home construction incorporates energy efficiency measures, including 'solar ready' capability.  These homes are also built with water conservation and healthy homes principles in mind to ensure the health and happiness of the future homeowners.
Home Improvement:  Our Home Improvement area is proud of the families it is able to help each year.  One of the many goals in fixing an existing home is making it more energy efficient and, therefore, comfortable to live in.  We are sure to install ENERGY STAR qualified replacements whenever possible.  in 2014, we will also begin integrating home energy audits when applicable.
Home Ownership Center:  While most clients come to us for other reasons, we take a moment with each person to discuss green strategies they may wish to integrate into their homes.  Many people find that every penny saved helps get one step closer to their goals, and this is what we wish for our clients.
Community Building and Organizing:  Our CBO Team has it pretty easy; Southwest Wisconsin has many wonderful aspects to highlight!  With so many beautiful spaces to use and many more activities to organize,  it's hard not to find some green aspect involved.  We want this community to survive and to thrive.
Resources for you and your home: